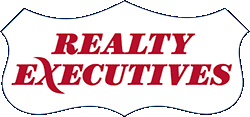 SASKATOON'S #1
REAL ESTATE
COMPANY
"AS EXECUTIVES OUR EDUCATION IS UNPARALLELED TO ANY OTHER OF THE SASKATOON BROKERAGES."
-JENAFOR ALM
"A BROKERAGE WITH AN ABSOLUTE AND UNWAVERING COMMITMENT TO EDUCATION!" -PAUL MACZEK
HOME TO
OVER 100
EXECUTIVES
Education is something that is extremely valuable to us at Reallty Executives and I can't thank these men enough for every conversation, text message, tid bit of information, or shove in the right direction. Because of their dedication to their agents (and my amazing clients!!) I was able to obtain in my first calendar year both a local and an international award! Grateful doesn't begin to describe my gratitude!!
.
I'm very happy I chose Realty Executives as my brokerage and I'm excited to see our next steps together as a city, as a community and as a brokerage.
.
.
As an agent working with Realty Executives their education and staff allow us agents to take care of our clients at the highest level possible!
I have been a Realtor for 25 years with this brokerage for one main reason. Realty Executives corporate culture is one of "it is all about the client". After all real estate is all about the people. The bricks and mortar are just the currency we deal in
"IN MY OPINION IT IS THE BEST POSSIBLE REAL ESTATE COMPANY IN THE CITY."
-DEREK MORGAN
DID YOU KNOW?

THAT A NEW AGENT
AT REX, WILL DO THEIR FIRST DEAL IN
AN AVERAGE OF 88 DAYS
15 MONTH
EXECUTIVE
TRAINING
"IT IS A BROKERAGE WHO FOCUSES ON AND VALUES HIGH ETHICAL STANDARDS. AS EXECUTIVES OUR EDUCATION IS UNPARALLELED TO ANY OTHER OF THE SASKATOON BROKERAGES.
YOU CAN FEEL CONFIDENT WHEN WORKING WITH THIS COMPANY THAT YOU WILL BE TREATED WITH UTMOST CARE AND INTEGRITY!"

-
JENAFOR ALM
"GREAT EDUCATION AND UNDERSTANDING AND SUPPORTIVE BROKERAGE."
-MYRA KIRK
​
AN AVERAGE OF 15 HOMES SOLD WITHIN FIRST YEAR FOR NEW AGENTS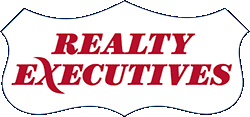 "Realty Executives Saskatoon,
Wayne and staff really
make us feel at home.
Thanks for your leadership."
-MARK LARSON
NEW REX TAKE AN AVERAGE
OF 88 DAYS FOR THEIR FIRST SALE
​
THE LIST OF SUCCESSFUL AGENTS THAT HAVE COMPLETED OUR TRAINING PROGRAM IS LONG AND THEIR SUCCESS STORIES ARE AMAZING. THESE ARE THE PEOPLE WHO, ALONG WITH OUR EXPERIENCED VETERANS, MAKE UP THE HEART OF OUR PROFESSIONAL SALES TEAM. TRAINING IS THE KEY TO YOUR SUCCESS. TRAINING IS 15 MONTHS AND IS THE FOUNDATION ON WHICH YOU WILL BUILD A SUCCESSFUL CAREER.